Your skin is exposed to the sun, the weather, allergens, pollution, chemicals, and more. Weight gain, weight loss, pregnancy, hormone changes, and smiling can impact your skin. The atmosphere you live and the moments you experience etch your face with your life's story. From sunspots to wrinkles, freckles to acne scars, the skin that experiences the most living can be reinvigorated with personalized skin rejuvenation and medical spa treatments from RyanRae Skin, all done in the comfort of your own home.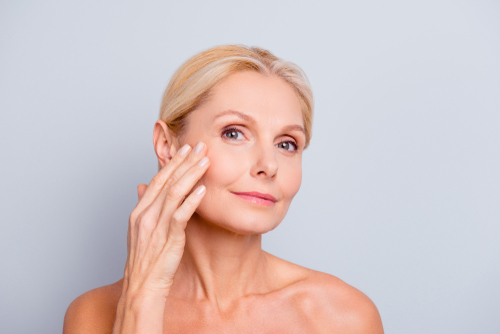 Wrinkle Reduction
There are many methods of wrinkle reduction, but not every type may be right for every person and some may sound like a great idea but offer negligible results. Injections, though, almost always successful tackle the lines on the skin. Wrinkle fillers especially target folds around the mouth and fill in the hollows of the cheeks too. Injections in the temples can lift sagging skin and some fillers stimulate collagen formation to improve skin tone and texture. Microneedling and skin peels target fine lines too.
Hair Loss Treatment
Non-surgical hair loss treatments are ideal for people who want to encourage the growth of more hair as naturally as possible. Microneedling is often used for hair regeneration, producing growth factors that induce collagen-producing cells.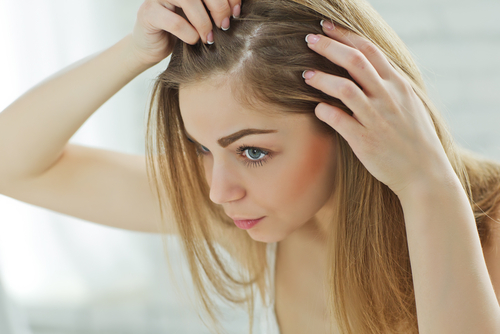 Microneedling
Microneedling uses very small, sterilized needles to create punctures in the skin and encourage the body's production of collagen and elastin, which naturally dissipates as we age. The microneedling procedure, sometimes called collagen induction therapy, heals the skin and helps it look younger by improving skin tone and texture. The procedure can help treat sun damage and acne scars while also tightening wrinkles and promote plumper, firmer, healthier-looking skin. Recovery time only takes a few days.
Medical Grade Skin Peels
Medical grade skin peels are available in varying strengths and chemical formulas, the chemical solution is applied to the entire face or only certain areas and exfoliate the top layer of dead skin cells before being peeled off. This treatment regenerates and resurfaces the skin, leaving behind a smooth result and minimizing wrinkles, blemishes, and fine lines. Recovery may take a few weeks.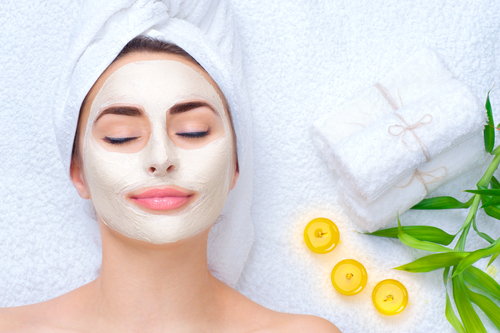 Medical Spa Treatments in the Comfort of Your Own Home
There is no easier way to get medical care than in the comfort of your own home, and that includes skin rejuvenation procedures. These treatments are deeply personal and may affect your appearance temporarily as you heal. Being able to get the work done that you want without worrying about how you look walking out of a doctor's office is a boost to the self-esteem. If you're busy parenting, working, or are otherwise engaged but need skincare treatment, at-home skin rejuvenation is the key to looking good and feeling good on your time and in your territory.
Get In-Home Skin Rejuvenation in Orange County
All the skin rejuvenation options offered through RyanRae Skin are designed to improve the appearance of your skin by revealing smoother, healthier, younger-looking skin. Each treatment varies in intensity, invasiveness, and recovery time, but a consultation with Dr. Gillian Bassirpour will guide you in the medical spa treatments that are most appropriate for you.
If you are in good health and have realistic expectations about what is possible through personalized skincare treatments, then skin rejuvenation may be right for you. Contact RyanRae Skin to schedule an in-home visit.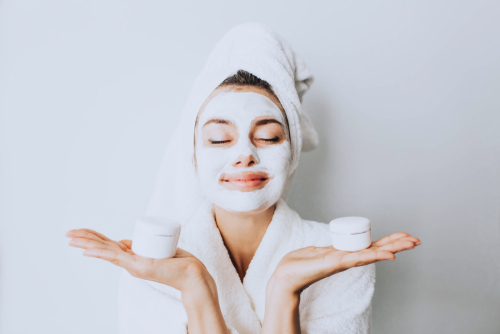 Meet
Dr. Gillian Bassirpour, MD
Your Orange County Allergist & Skin Care Doctor
Dr. Gillian Bassirpour is passionate about the health and wellness of everyone of her patients. She has been practicing medicine since 2010, and sees pediatric allergy patients, as well as parents who are concerned about the health and appearance of their skin. Dr. Bassirpour graduated from Wayne State University in Detroit, Michigan and completed her residency at the University of Michigan in Ann Arbor. She recently moved to Orange County California with her family. As a mother herself, Dr. Bassirpour understands how difficult it can be getting to outside doctor appointments and is excited to provide her patients with in-home appointments as a visiting doctor.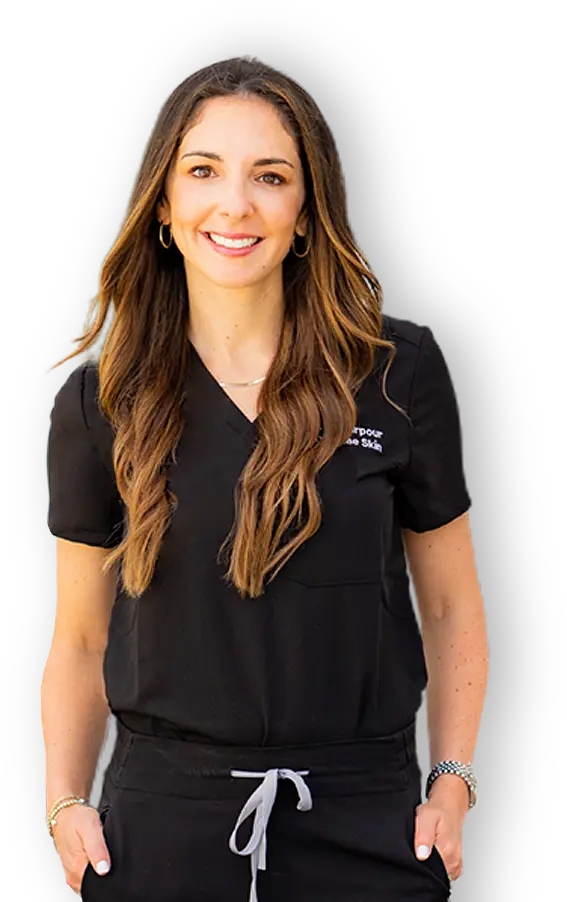 Testimonials
What Our Patients Are Saying

Alyssa Daniels

"Dr. Bassirpour is very bright and informative, and she has a great understanding of conditions that can be connected to allergies. She helped me solve a health problem that has been plaguing me for decades. I had never heard of Mast Cells until I sat in her exam room. I've seen a lot of allergists in my life; she is the best."

Elizabeth Martin

"Dr. Bassirpour takes time to listen to my concerns, is friendly, and empathetic. I felt confident going over my treatment plan with her to take care of my allergies and asthma."