Microneedling is a cosmetic procedure that involves the use of very small, sterilized needles that prick the skin and encourage collagen production. This treatment targets conditions that result in broad depressions in the skin like scarring, wrinkles, and other unwanted marks. Los-Angeles based Dr. Gillian Bassirpour of RyanRae Skin offers customized microneedling in the comfort of your own home.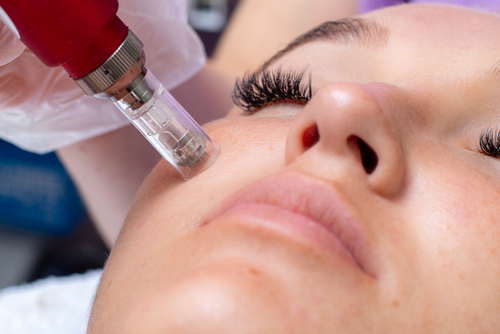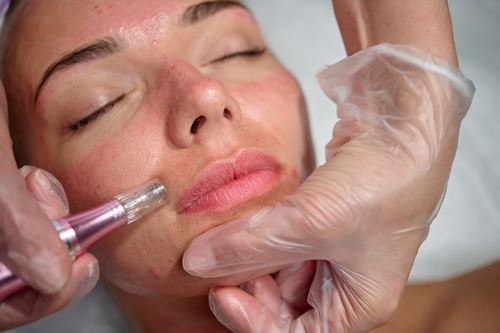 Fix Your Skin with Microneedling
Also known as collagen induction therapy, microneedling is a minimally invasive treatment that heals the skin and helps it look younger by improving skin texture and tone. Dramatic precision and results are achieved with the SkinPen, an FDA-cleared device customized to rejuvenate skin from the inside out so younger-looking skin can be achieved.
Microneedling with the Skin Pen is especially effective at delivering total skin renewal and more youthful-looking skin when targeting the following areas:
Wrinkles: Treatments target the skin's natural collagen without the need for chemicals or heat. People with dark patches of skin or hyperpigmentation can typically undergo microneedling without risking further pigmentation problems.
Acne scarring: Microneedling eases the appearance of facial acne scars. The punctures stimulate new collagen production, break down scar tissue, and bring nutrients and resources to the affected area.
Stretch marks: These marks are smoothed and faded with microneedling and results can last for about four to 18 months without significant weight fluctuations.
Enlarged pores: Pore size is mostly genetic and they cannot be permanently shrunk, but enlarged pores can be minimized by boosting the skin's collagen through microneedling.
Microneedling offers the skin a reset. Though the procedure may cause short-term swelling, redness, or skin flaking, incredible results are possible in as few as three affordable treatments spaced 30 days apart and last for up to six months following the final treatment. Some patients see results after only the first or second appointment. Because the SkinPen is not invasive, when properly spaced out and overseen by a trained physician, microneedling can be done for years.
How Microneedling Works
Microneedling with the SkinPen creates hundreds to thousands of micro punctures in the skin per second. This speedy, effective treatment stimulates the skin's natural wound-healing process and prompts tissue to rejuvenate itself without causing any scarring. It is effective for both women and men and the SkinPen is recommended for anyone over age 22. Microneedling also offers the following benefits:
Improves aging skin
Addresses sun-damaged skin
Treats scarred skin
Tightens wrinkles
Promotes plumper skin
Produces firmer skin
Creates healthier-looking skin
This personalized skin treatment can also increase the absorption of topical treatments so the full benefit of active ingredients can be enjoyed.
This treatment is very effective for most adults, starting this treatment in your 20s or 30s can boost collagen production early and train the skin to produce more collagen so it will stay younger-looking much longer.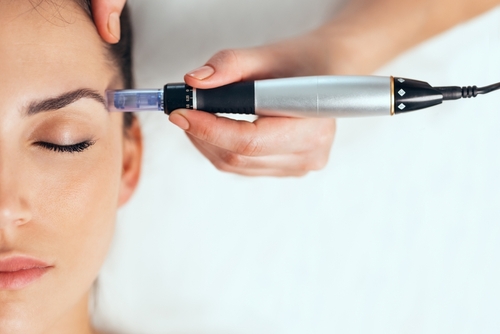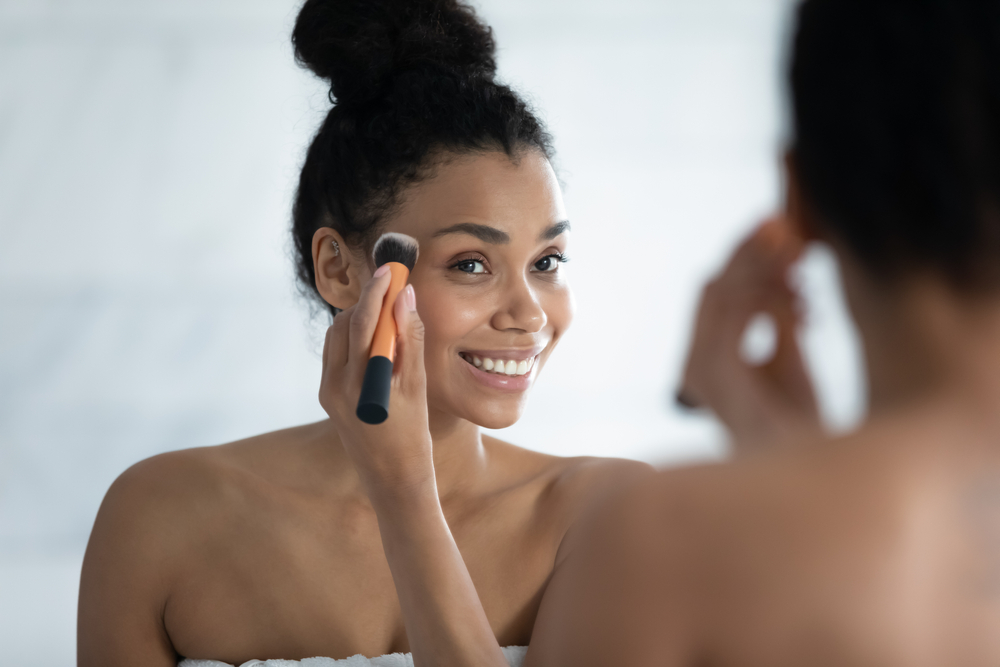 Get Microneedling Treatments at Home
Skin rejuvenation is an intimate treatment, and sometimes you don't want the world to know what you're having done to your face to maintain youthfulness and a healthy glow. RyanRae Skin brings skincare to your home so you can take advantage of the most beneficial procedures for your skin without anyone needing to know what you're having done. We respect your privacy and take pleasure in providing our clients will personal care in their personal space.
Orange County Microneedling Done in Your Own Home
Dr. Gillian Bassirpour created RyanRae Skin as a concierge service that caters to clients where they feel most comfortable – at home. Microneedling encourages the body's production of collagen and elastin – two substances that naturally dissipate as we age – and returns you to a state of youth and beauty.
If you would like to schedule a private, in-home skin rejuvenation session for microneedling, contact RyanRae Skin in Orange County today.