Skin specialists are one of the most qualified members of the healthcare community to diagnose and treat hair loss. At RyanRae Skin, Dr. Gillian Bassirpour serves the Los Angeles community and all of Orange County, offering non-surgical hair loss treatments that encourage the natural growth of hair in the comfort of your own home.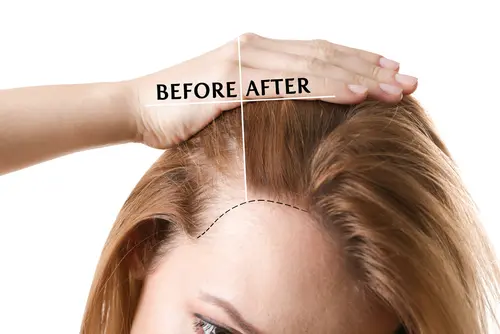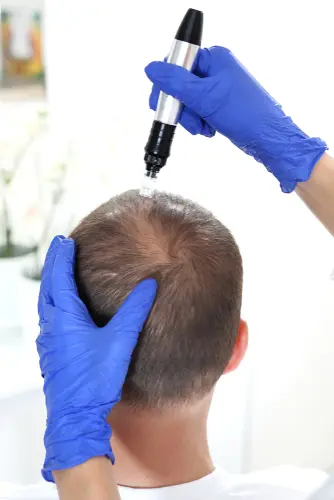 Microneedling for Hair Loss Treatment
Microneedling is an effective and minimally invasive hair loss treatment. The most common way to administer this collagen induction therapy is with the SkinPen, an FDA-cleared device that is customized for rejuvenation. When used primarily for hair regeneration, microneedling offers benefits such as:
Here are some of the most common forms of allergy testing:
Growth factors that induce collagen-producing cells
Results in just a few treatments
A reset for the skin
Years of possible treatments
The process of creating wounds in the skin through microneedling is thought to be responsible for the regeneration of hair follicles, making them healthier. Many people think of microneedling as an anti-aging treatment for their hair loss because it can help thicken the hair over time and create the appearance of a full head of hair.
It is important to know that microneedling will not stop hair loss from progressing as it does not treat the underlying cause of the problem, but new hair growth can be expected to appear in about three to six months.
Causes of Hair Loss
There are many possible causes of hair loss. It's important not to assume that male pattern baldness or female pattern hair loss (FPHL) are the only reasons. Identifying the source of hair loss is important so your provider knows what kind of health you are in and whether you qualify for microneedling or other skin care treatments. Many treatments for hair loss are addressed through medications or topical treatments.
Alopecia areata: Characterized by sudden hair loss and caused by the immune system attacking the hair follicles, alopecia areata looks like circular bald patches on the scalp. It can be brought on by severe stress.
Androgenic alopecia: Also known as male pattern baldness, which causes a receding hair line and bald spots.
Dietary deficiencies: Iron is commonly associated with hair loss, but so too are biotin, folate, vitamin B12, and riboflavin.
Environmental irritants: Pollutants like air and waterborne toxins can contribute to hair loss.
Female pattern hair loss: In FPHL, women typically experience a visible thinning of hair across the crown. A shortened growth cycle creates sparse and short remaining hairs.
Genetics: If hair loss runs in the family, the chances of you having the same problem are likely.
Telogen effluvium: When hair falls out after a stressful experience, it is typically diagnosed as telogen effluvium. Usually this situation rights itself in a few months after the person has recovered from stress.
Trichotillomania: This underlying medical condition is a hair-pulling disorder that can lead to bald patches on the scalp because of compulsive hair pulling.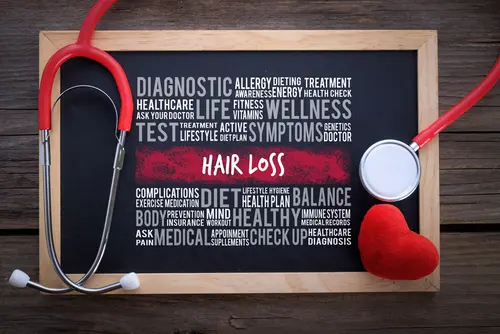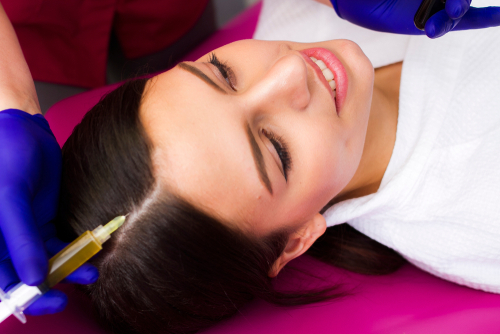 Non-Surgical Hair Loss Treatments in Orange County
Non-surgical hair loss treatments are excellent for anyone who wants to encourage the growth of their hair and do so as naturally as possible. If the last thing you want to do when you're feeling self-conscious about the state of your hair is leave your home, schedule an in-home consultation with Dr. Bassirpour. She serves Orange County and the Los Angeles area, delivering the discretion you want and targeting the problems you want treated right away.