Persistent frown lines, forehead wrinkles, and other signs of aging on your face can be eliminated with customized BOTOX treatment. This injection relaxes the muscles of your faces so you can still smile, frown, or look surprised, but without the side effect of creases and wrinkles. Look smoother and younger with BOTOX from RyanRae Skin in Los Angeles – and have BOTOX done in the comfort of your own home.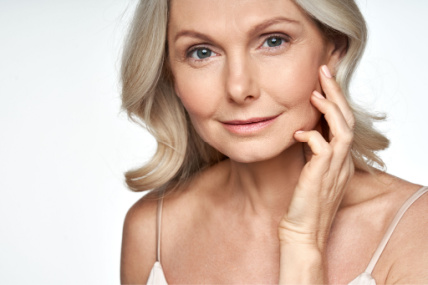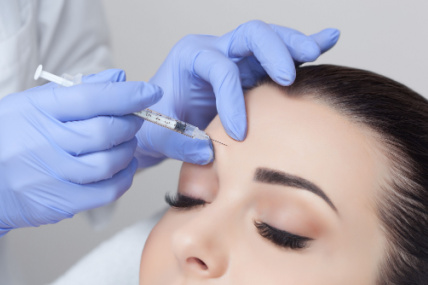 What Is BOTOX®?
A simple, non-surgical procedure, BOTOX is a purified protein that is designed to relax muscles in the upper face and soften wrinkles. Over time, the repeated movement of facial muscles to make certain expressions creates wrinkles. When BOTOX is injected in the muscle, signals from the nerves are blocked so contraction is prevented. This causes wrinkles to relax and soften.
Benefits of BOTOX®
Aging is natural and so is using our face to show emotion. Those beautiful smiles, laughs, and raised eyebrows are involuntary actions of the facial muscles that can't help but contribute to the creases and lines that make you look older, tired, or angry. BOTOX has become a common solution for addressing the appearance of unwanted wrinkles and its benefits are plentiful:
Non-surgical treatment
Smooths deep lines and wrinkles
Temporarily reduce crow's feet, forehead lines, and severe frown lines
Delivers a younger-looking appearance
Keeps new wrinkles from forming
No downtime after treatment
FDA-approved
Regular BOTOX injections help skin stay smooth and wrinkle-free over time, plus the skin remains softer and more hydrated.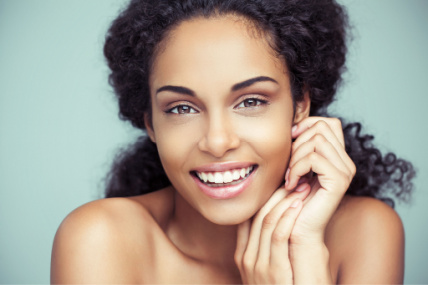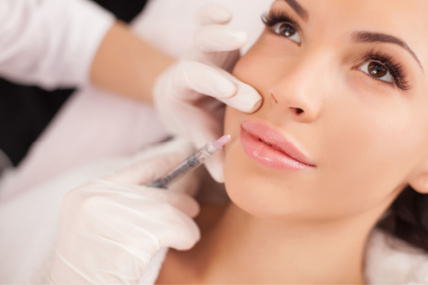 What Does BOTOX® Feel Like?
Naturally, one of the biggest concerns many people have is what it feels like to get BOTOX.
A topical numbing cream is applied to the designated area.
A very fine needle is used to administer BOTOX, ensuring little to no pain.
Even without a numbing agent, pain is minimal and a pinch may be all you feel.
A small amount of redness and swelling may occur right after treatment but resolves within minutes.
The BOTOX® Timeline
Once BOTOX is administered, it should only take about two to four days before you see an improvement – it takes that long for the protein to attach to the nerve ending that stimulates the muscle contraction. The maximum effect will be visible in about two weeks.
BOTOX appointments are brief, which is incredibly convenient for people with busy schedules who still want to do whatever they can to reduce the wrinkles on their face. Being able to have the injections administered in the privacy of your own home is even better.
While BOTOX is extremely effective, the results are not permanent. On average, injections last between three and six months, but this will vary per patient depending on the dosage, where the BOTOX is applied, and your unique anatomy. When muscle function returns, repeat injections will be needed to maintain the results of your initial treatment but, over time, repeat injections will help the muscles begin to lose their strength, maintaining the results for longer.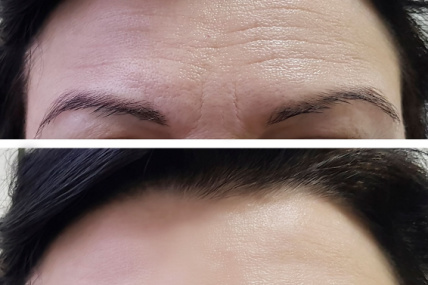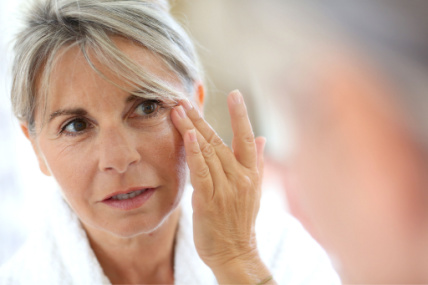 Are You a Good Candidate for BOTOX®?
Everyone is different, and so is their skin, so your provider will first consult with you to understand your skincare anti-aging goals and determine whether BOTOX is the right treatment for you. Most adults in good health with mild to moderate facial wrinkles qualify for this procedure, with a few exceptions for women who are pregnant or nursing or anyone with a neuromuscular disease.
BOTOX can be used almost anywhere on the face, but some areas respond much better to this treatment than others, including:
Forehead
Crow's feet
Frown lines
Sagging brows
Marionette lines
Corners of the mouth
Neck bands
Get BOTOX® in Your Home from RyanRae Skin
If you want to improve wrinkles, fine lines, a skin texture, contact Dr. Gillian Bassirpour at RyanRae Skin. Schedule a visit to your Orange County home for private skin care treatment.